1. What is HCV?
HCV, short for Hepatitis C Virus, is a bloodborne pathogen responsible for causing hepatitis C, a potentially life-threatening disease that primarily affects the liver. The virus is transmitted through contact with the blood of an infected person, most commonly through sharing needles for drug use or through unsafe medical practices in some regions. HCV can lead to both acute and chronic infections, with chronic infections posing a higher risk of severe liver damage, cirrhosis, and even liver cancer over time.
2. What HCV Will Bring to People
HCV, often referred to as the "silent epidemic," can remain dormant in the body for years, even decades, without any noticeable symptoms. Unfortunately, this stealthy nature makes it difficult to diagnose and treat early. If left unchecked, HCV can lead to severe liver conditions, including fibrosis, cirrhosis, and in the worst cases, liver failure or hepatocellular carcinoma (liver cancer). The consequences are profound, impacting not only one's health but also their quality of life.
3. How to Detect HCV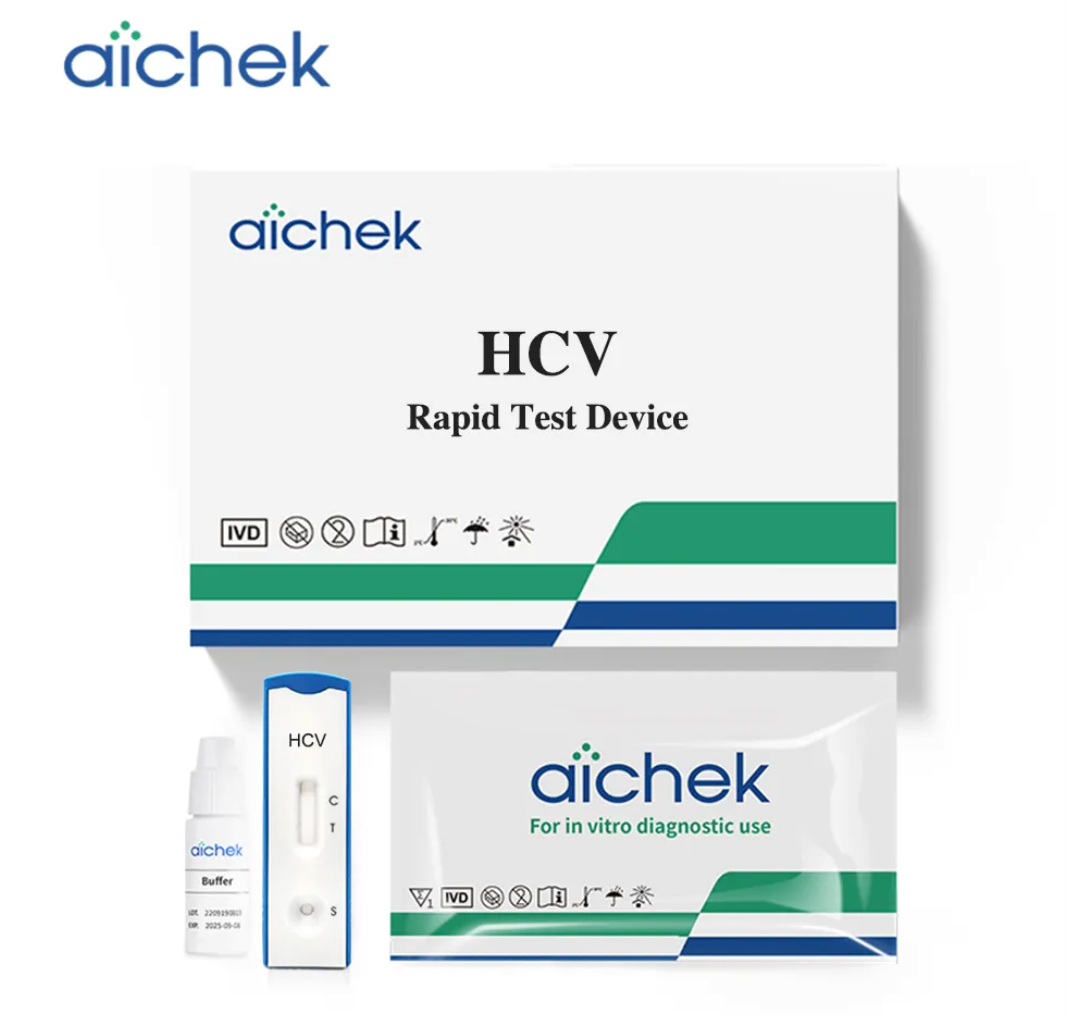 Detecting HCV is crucial, as early diagnosis can prevent its progression and significantly improve treatment outcomes. Healthcare professionals employ various methods for HCV detection:
Blood Tests: The most common method for detecting HCV involves blood tests that search for the presence of viral RNA or antibodies. If antibodies are found, it signifies a past or present infection. The presence of viral RNA indicates an active infection.
4. Why Rapid Tests are an Effective Solution
Rapid diagnostic tests have emerged as a game-changer in the field of HCV detection. They offer several advantages:
HCV is a global health concern, and early detection is paramount in the fight against this silent threat. With rapid tests offering a fast and efficient means of screening for HCV, we can take significant steps towards reducing its impact on public health and improving the lives of those affected. It's high time we spotlight this silent epidemic and work collectively to combat it.